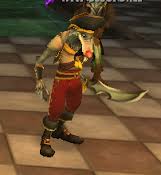 Sergeant Seger: "You 'old 'em off, lads! I'll warn the boss!"
Sergeant Seger is a Rat Scoundrel and the leader of the raid against Captain Avery. Ironically, before that, he was a high-ranking member of Avery's security forces. However, certain individuals have convinced him to betray his master.
Ad blocker interference detected!
Wikia is a free-to-use site that makes money from advertising. We have a modified experience for viewers using ad blockers

Wikia is not accessible if you've made further modifications. Remove the custom ad blocker rule(s) and the page will load as expected.