Iron Monkey or Brother Matteo is a Renegade Monk located in the Vortex of Torment.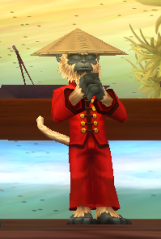 Backstory
Edit
A Monk who went to MooShu to convert, but was converted himself.
Known as a legend, Brother Matteo was blessed by the Holy Tree and journeyed all the way to MooShu. He spreaded the faith and made converts. When he came back, he was a changed monkey, Brother Matteo had became a Moodhist Monk durining his time in Mooshu.
Quest Appearances
Edit
The Iron Monkey (Privateer)
The Iron Monkey (Witchdoctor)
Sword of St. Simian
Abilities and Talents
Edit
Abilities:
Talents:
Outfits: Edit
Arms of the Reaver Sky Robber's Kit
Weapons: Edit
Housing: Edit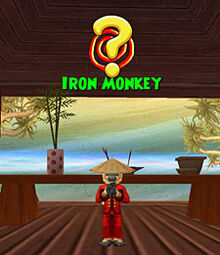 Ad blocker interference detected!
Wikia is a free-to-use site that makes money from advertising. We have a modified experience for viewers using ad blockers

Wikia is not accessible if you've made further modifications. Remove the custom ad blocker rule(s) and the page will load as expected.