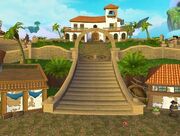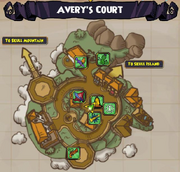 Avery's Court is the commons hub zone of Skull Island. As seen on the map, it's the location where all the pirate schools are. It is one of the first locations in the game the player is introduced to, and is considered to be the safest location in the Spiral for pirates.
Connects To
Edit
...Skull Island (Zone)
...Bestia
Places of Interests
Edit
Ad blocker interference detected!
Wikia is a free-to-use site that makes money from advertising. We have a modified experience for viewers using ad blockers

Wikia is not accessible if you've made further modifications. Remove the custom ad blocker rule(s) and the page will load as expected.